Stina Ørgård
Stilling: Direktør, cand. psych. aut.
Tlf +45 39 18 66 66
Fax +45 39 18 66 86
Mail oergaard@erhvervspsykologer.com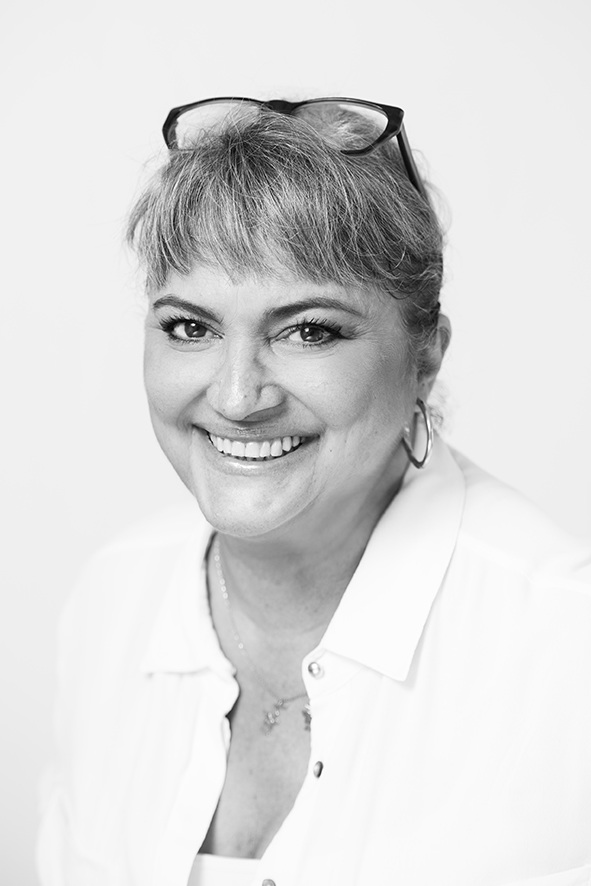 Født 1965, Virum
Education:
| | |
| --- | --- |
| 1992 | MSc in Psychology, Copenhagen University. Thesis: Industrial and organizational psychology |
| 1997 | Project Manager Degree, Organized by Sant + Bendix in addition to DIEU's Project Manager Education, Module 4, Collaboration, Process and Psychology, by MSc in Psychology Mette Amtoft and MSc in Psychology Vibe Strøyer |
| 2000 | Conflicts and Conflict Management in the Workplace/Bullying in the workplace. Phd. in Psychology Ståle Einarsen, Associate Professor at Bergen University |
Employment:
| | |
| --- | --- |
| 2000 – | Co-owner of the consultant firm erhvervspsykologer.com |
| 1999-2000 | Industrial Psychologist Stina Ørgård. Psychologist in private practice. Consultant in management and collaboration for both private and public sector companies, as well as individual coaching, supervision, and therapy. |
| 1995 – 99 | BG Bank: Mangament Development Consultant. Responsibilities: coaching of managers, individually and in groups; target management seminars; team building; manager development in various departments (customized); concept development of the bank's project manager program, in addition to teaching project management; developed a course in personal feedback; developed and implemented a course in giving performance appraisal interviews. Also part of a team that was responsible for various process and target management tasks in connection with the merger between Giro Bank and Bikuben, and member of steering committee for PRIM project. |
| 1993 – 95 | Colgate Palmolive A/S: Personnel Consultant. Responsibilities included: implementation of organizational changes including autonomous groups, participation in a European development project concerning assessment, participation in a European evaluation team charged with development in all European factories, recruitment, educational programming (moderator and coordinator of the Education Committee), and crisis counseling. |
| 1992 | Copenhagen University: Process Consultant with interdisciplinary program: "Processes Among Groups Within an Organization." |
| 1992 | Copenhagen Municipality, Department of Social and Health Services: External project consultant for the assessment of participants in a Senior Policy Project |
| 1990 – 92 | Værløse Airfield: Recruitment Officer. Recruitment of applicants for Line Officer Program, Air Traffic Controller Program, and Pilot Program. |
| 1988 – 89 | Vangede Huse: Care Assistant (institution for mentally challenged persons) |
| 1985 – 87 | Danish Refugee Council: Integration Assistant |
In parallel with aforementioned jobs, worked as educator in var. contexts:
Industrial Psychology Program (EPU), Probana
Copenhagen University. Guest Lecturer for the Psychological Program
Center for Technology, Economics and Management at DTU
Master in Management of Technology (TEM program). Teaching and coaching.
Engineering program at DTU, Guest Lecturer
Aarhus University, Held courses for the Psychological Program
Dissemination/Articles/Publications:
Conflict Management, 2004 (unpublished)
- "Scenes From an Office Landscape, 1992.
Thesis in Organizational Psychology (unpublished)
Positions of Trust:

2000-2002: elected member of the board of the Occupational and Organizational Psychology Society.